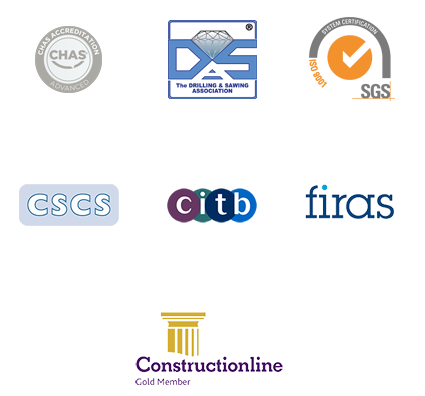 Wire Sawing
The Diamond Wire Saw is ideally suited to the cutting and demolition of reinforced concrete structures such as bridges, plinths, and staircases. Virtually any structure can be cut into sections and dismantled.
The diamond wire is fed through a series of pre drilled holes. A series of pulleys maintains the wire tension as the wire is pulled through the object structure.
The apparatus is lightweight and adaptable to internal or external operations.
Advantages / capabilities Wire Sawing
Cut size as required without limit.
Remote controlled operation eliminates risk to operator.
Can be used to cut flush to the remaining surface.
Wet cutting procedure for controlling dust