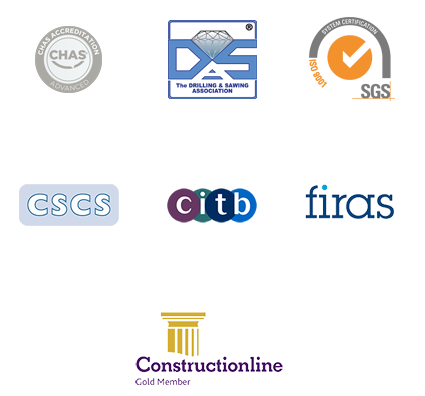 Ring Sawing
The Ring Saw is a hand held tool capable of producing a cut depth of up to 325mm through reinforced concrete, brick / blockwork. Typically used to create doorways, windows or other openings in walls and floors this is a highly versatile tool. We operate petrol, electric and hydraulic ring and pre-saws.
Advantages / capabilities of Hydraulic Ring Sawing
Cut depth to 325mm through any material.
Low Noise & HAVS Implication.
Wet process eliminates dust.
Petrol, 3 phase or hydraulic systems available.
Lightweight and easy to handle.
Fumeless operation for interior cutting.