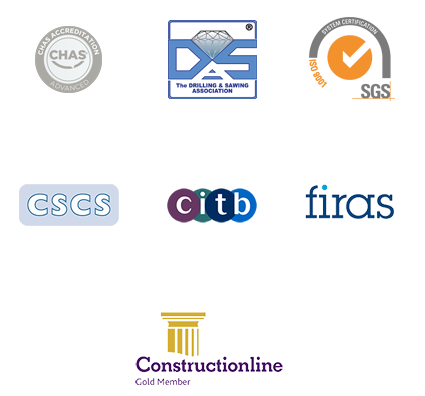 Fire Stopping Services
Passive fire protection is integral to the safety of a building's occupants. It ensures that the buildings compartmentalisation is correct, which ensures the spread of fire is slowed to allow occupants to escape.
Without passive fire protection, smoke and fire would rapidly spread through a building causing many casualties.
There are minimum safety standards laid down within the building regulations, to which all buildings must adhere. The Fire Stopping division of Demon Drillers can offer solutions for up to 4hr protection against the spread of fire within a building.
Demon Fire Stopping can offer fire stopping to service penetrations, and cavity barriers through floors and walls; including load-bearing options using Certifire accredited materials, and third party accredited employees.
Demon Drillers Ltd are third party accredited though the FIRAS certification scheme for pentration sealing and cavity barriers.
All our fire stopping operations are recorded using bespoke 'BORIS' Software allowing data capture at the point of installation. We will provide our clients with full O&M manuals on completion which will include digital records of the production schedule/marked up drawings/photographs/seal ID's/materials data and COSHH.
Typical recording on 'BORIS' provides reports as per O&M Production example below.
Customers can be granted access to our system allowing them to monitor the progess of work and download live reports.