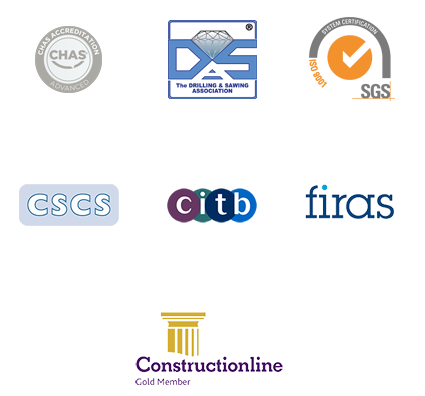 Track Sawing
Demon Drillers Ltd Track Saws are mounted to pre positioned tracks or rails to create a precise and straight cut, typically through reinforced concrete or brick.
The track saw can be used to create openings for walls, doors or windows the removal of walls, lowering the height of existing walls, cutting floor slabs or stairwells where a floor or ring saw is inappropriate. The saw is operated by remote control thus eliminating HAVS risk to the operator.
Advantages / capabilities of Track Sawing
Precise, straight cuts.
Wet process reduces dust implications.
Can be used vertically, horizontally or angled on walls and floors.
Cuts to a depth of 700mm through any material.
Remote use eliminates risk.